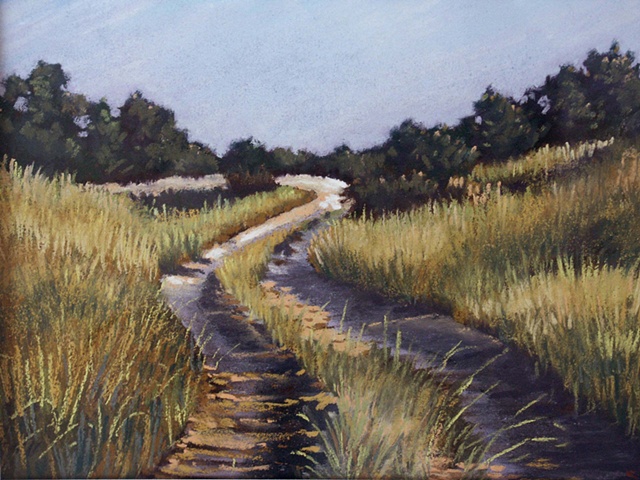 Award winning artist Sharon McCann Daly has lived her entire life along the coasts of New York and Southern New England and winters in Venice, Florida.
She attended Boston College, where she majored in Sociology/Art History/Studio Art followed by independent study at the Art Institute of Boston and various art association workshop courses and visiting artists. She worked in the commercial art industry as a graphic designer for over twenty years.
Sharon has pursued her love of art with a commitment to oils. Her work is displayed at the Old Sculpin Gallery in Edgartown, MA and the Venice Art Center in Venice, Florida. She also has entered many juried shows around the country and has received many awards for her work.
Sharon paints plein air and in her studio located at The Old Sculpin Gallery. Taking her plein air sketches into the studio to enlarge and finish a painting. She paints with The Lightchasers, Peace River Painters and Venice Plein Air groups during the winter months and on the Vineyard in the summer.
The cedars, beach grasses, marshes, ocean and the constant change of the seasons and the allure and serenity of the landscape are the inspirations for her work.




Click on artwork to see a larger view